THE WAIST CINCHER
FOR THAT EXTRA TIGHTENING...
A great holistic alternative to a traditional surgical Tummy Tuck. Our custom treatments extract and decrease fat pockets non-surgically, all while creating and defining the curves you always desired, without any downtime
Feedback from Happy Clients
---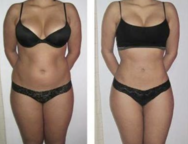 "As a professional body builder, I have been always concerned about my physique, but have never been able to get a shapely waist. I took a doubtful shot in the dark going the Face Body Image Solutions, only to discover my dreams were finally attainable. Not only am I a figure 8 now, but I also got a non-invasive face lift! I will be a life long member of the FBIS Club!"
–Terri S.
"All my life I have had terrible stretch marks. 4 treatments, and I look 15 again. I can wear whatever I want without shame! I will recommend this to everyone, especially Mothers!"
– Keshanya W.